I've been a bit of a confused person of late. Part of me is seeking great joy out of throwing things out, giving no longer loved clothes to charity and donating books to my local library. So if you haven't picked up on the general theme yet, for the last few months I have been getting rid of old shit, to make room for the more recent shit that we have and the inevitable extra things that we will need to get for Little D. The part where I'm torn is that my eye is attracted to so many beautiful things lately, and if there is nothing to attract it, I go out in search to look at beautiful things-to put in my home that I'm trying to declutter.
On one of my little online adventures to look at beautiful things I ended up on my step-sister Kaila's blog;
Partito
. She is an amazingly creative, cool chick who has her pulse on all things creative, and seems to constantly be making things. So whilst browsing through her posts, and following links I
unknowingly
ended up at the
Etsy
shop of
Kirbee Lawler
, a talented Sydney based artist who has a different take on every day imagery. Below are two of her sketches that I just love, particularly the one titled "Loose lips sink ships" because it is just me all over.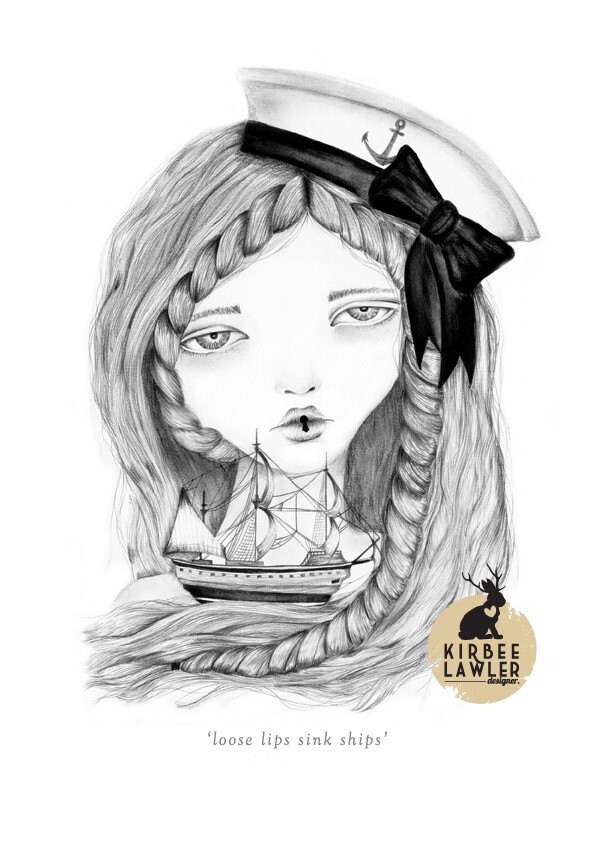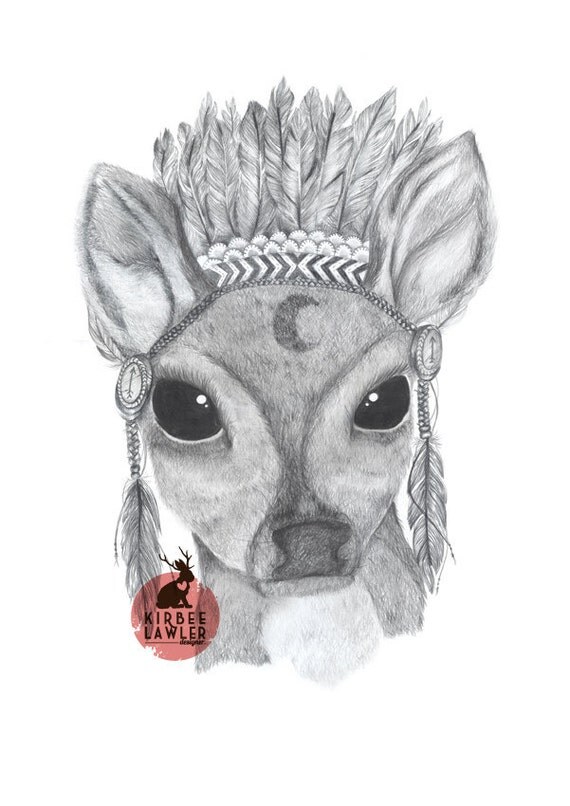 Partito
also showed some of
Kareena Zerefos
work, and since I liked her style I went looking at some of her other works, and naturally I want this. Hey, art doesn't take up space, it just covers blank walls and fills the heart. Right?